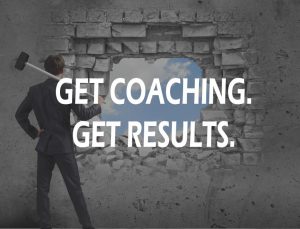 ONE-OF-A-KIND PROGRAM.
Charles Jase "Results" Coaching will help you become your best and most attractive self. After filling out the questionnaire, qualified candidates can get 1:1 coaching time with CJ to help take their life to the next level. The questionnaire is to help CJ decide if he is the right fit for your needs. His training is for those who want to become internally, powerfully, attractive. Some have labeled him the "inner-game" coach. Outer game actions can come into play when congruent with inner intentions. Which is the entire key to CJ's approach. If these two sides are not congruent then the level of your Attraction Quotient will forever be limited (see "The Turkey Ceiling" in CJ's Audio Book). This next evolution of understanding is the basis of everything CJ teaches. So he will focus on powerful internal mindsets, while also helping you eliminate external actions, movements, and postures that were habitual outgrowths of your weaker self.
WHY YOU NEED A COACH
FOCUS
How many times Have you Started with enthusiasm. But your goals got lost in the mess of life? That's why you need someone to keep you on track.
WINGMAN
CJ can be the expert in your ear to help you with specific situations and circumstances. Let him evaluate your initial texts before you send them out. This is HUGE! Texts are often the first impression and can set the tone for what category women will put you in. You cannot undo first impressions. So get it right. Let him get you into the correct mind frames so you will interact from your most powerfully confident self while discontinuing outdated habits.
MOMENTUM
CJ will help you to keep that momentum moving forward so you can keep smashing through internal limitations and blocks. The more you stay moving, the more you build new and powerful habits of ACTION.
PASSION
Women will either (right brain) attract to you and want to be close to you, or slip into the normal, default (left brain), where she will calculate and evaluate you for what you can do for her. CJ will help you stay in the "right" side of the equation by helping you stay within "the joy of now." When you master the power of this, the women will match your energy and ATTRACT, rather than evaluate.
A.Q.
Much more than looks, financial status, or great one liners, Your internal Attraction Quotient is the most powerful factor to attracting everything you desire. CJ will ingrain within you how the power of BOLD TRANSPARENCY is the secret to limitless A.Q.. It will cause the women to think of you as the "bad boy," when the real truth is, you are simply a congruent man.
"

He takes all the convoluted, manipulative, "pick up artist" ideas and throws them out the window. He gives clarity to what a high level man is and how he acts.

"
– JAMES FINKE
"

He teaches a way most people have forgotten. it was like a breath of fresh air on how to live your life. I've definitely gotten lost along the way on how to be and im glad for the reminder. ive lived both sides he refers to and am glad to find out why the negative transitions would take hold every so often.

"

– DANTES S.
DON'T THINK. JUST DO IT!
I give great credit to two individuals who gave me the best advice I have ever recieved. One of my absolute favorites is Nike's "Just Do It!" There is so much power in those three words. Then when I heard Arnold Schwarzenegger describing his keys to success. He added two words that I thought were equally powerful, he said "Don't Think! You already know what you have to do, so just do it!" So I put those together as my greatest motivational phrase.
Don't think. JUST DO IT!
Why don't you workout when you know you should? It's because of what my dad used to call stinkin' thinkin'. It's that ability to talk yourself out of the right choices. So anytime you start reasoning your way out of a powerful choice. JUST STOP!
DON'T THINK! Just Do It!
Those words alone will take you anywhere you want to go. Hold onto them with ferocity as if your life depended on it. Because the truth is, your best life does.
OUR PROGRAMS
For package details and special savings, please fill out the applicationwhichis coming soon! Until that time, please contact CJ below.
IF YOU HAVE PURCHASED
MY AUDIOBOOK, ASK QUESTIONS ABOUT IT HERE.ALSO CHECK BACK IN THEFUTURE FOR PAID SERVICES, SUCH AS "TEXT INTERCEPTOR" –SEND IT TO MEBEFORE YOU SEND IT TO HER. I WILL SENDYOU A SAMPLE OF HOW YOURMESSAGE SHOULD BE RE-WRITTIN AND EXPLAIN THE CONCEPTSYOU NEED TO IMPROVE UPON.NO JUDGEMENTS! I JUST WANT TO HELP YOU BECOME THE MANYOUR WERE BORN TOBE.
– I ALSO COACH WOMEN!