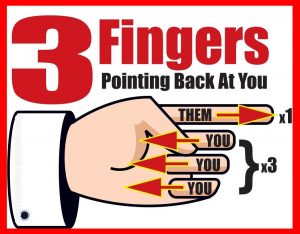 In reply to my article called "The Scarcity Cycle," A visitor said: "Maybe all this would ACTUALLY WORK if women actually knew how to think?"
My Reply …
The frustration you feel is very common. But your conclusion will work against you in the end.
My recommendation to you is that you stop trying to convince women how they should be or think. We cannot change other people, we can only change ourselves.
When a men participates in being frustrated because the women will not react as he wishes, this frustration energy reveals itself through tension in the face and non-relaxed body motions as repelling energy, or weakness, or simply negative energy. These types of energies do not attract women but instead repel women.
So what we must do is get out of our left brain, logical, convincing processes. and instead, lead women by the confidence we have in our own beliefs and even better yet, by not needing them to agree with us. there are two keys here that will help.
1. Lead women with fun, relaxed, and positive energy to where we want to go. And if she is having fun being led then she is much more likely to continue the journey so she may continue to have fun.
2. When she resists the place that we are leading her, then we sincerely, and with continued fun, relaxed, and positive energy, support her decision to resist. We blow it off and move on to more enjoyment of the present moment.
When we show a woman that we do not need her to comply, and when we do not show any disappointment or fear, but instead continue to show her that we are enjoying her company right there in the moment, she will be surprised and comforted that we are not desperate like the average man. And it will make her very comfortable with you when you show that you do not need more from her then just the enjoyment of her in the present moment.
When we try to convince women, they will see us as weak and unimpressive. But when we lead women with our confident and positive energy and we are willing to let her go, she is drawn to us more and more, and will very often, follow us to a place of mutual enjoyment.
But as I always say this is only part of the puzzle of becoming the best version of you, or the most powerful man that you are capable.
I spent two years putting the whole puzzle together for you in the NonGame Audio Program for Men. So get it, and learn what this is really all about.
It's not about using anyone. But instead, about creating win-win scenarios that leave everyone happy in the end. it's really the way life was meant to be.