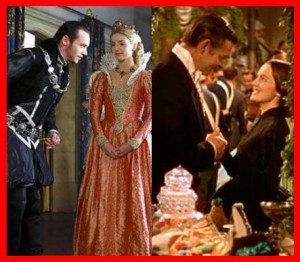 Be kind instead of nice. Kindness from a strong man is attractive while Niceness from a needy man is not. Check out an old classic movie called "Gone With The Wind" and notice how Rhett Butler treats women. Throughout most of the movie he shows an excellent combination of kindness to women while at the same time being true to himself, straight forward, and honest. (He ended up chasing Scarlett to much in the end but that's another discussion).
If you don't have access to Gone With The Wind then check out the Tudors series on Netflix or Showtime. Notice how the King speaks to every woman in public. He makes them feel respected and honored simply because they are a woman. I can't vouch for his sincerity and the rest of his actions are less impressive. But his public persona with the ladies is a great visual to see how we can be kind to women from a place of strength.
The best form of Kindness comes from a man who accepts himself fully and who makes the choice to always stay true to himself. Yet he very rarely needs to be harsh with women because he is powerful enough to show compassion on those who have not yet found their own inner power. Kindness comes from non-needy energy. Niceness comes from the opposite. Kindness appreciates beautiful qualities about women and shares his observation with women simply to see their face light up in that moment. Similar to how a father teases a daughter simply to make her laugh or smile.
Niceness on the other hand looks for things to say to get women to like him. His compliments always have a neediness and ulterior motive behind them and therefore are less sincere. Niceness always worries about how she judge him. Kindness allows for all judgements. For he measures each encounter according to His intention rather than her reaction. For kindness gives these gifts away in the same way a father gives gifts to his children on Christmas day. Because the Kind Man focuses on investing joy energy into the world, more and more women become attracted to him. As the nice guy focuses on his neediness rather than on the enjoyment of her smile and beautiful feminine energy, the girls avoid him and try to get closer to the Kind Man.
When you give kindness and appreciation without NEEDING anything, the women want you more because they sense you are FULL. This mindset stops you from chasing women and instead allows you to invest in your own attraction energy. So your next question is "If I do not focus on my need then how does my need get fulfilled?" The short answer is that although you are no longer focused on your need, you are subconsciously observant of the reactions to your ever increasing attraction energy. And when a woman shows attraction and interest back toward you, you can then LEAD her toward the object of her attraction, which in this case is you.
To learn how the right type of kindness actually benefits both you and the women and how exactly this increases your inner confidence and attraction level, and to learn how to feel full rather than empty and how to lead her to the next mutually desired stage get TheNonGame Audio Program.
Tip: Yes, there are times when we need to be firm with women also. But that is generally only when they are invading our space in a way that we find unacceptable. This is usually a very rare scenario.
In most cases when women do not react in a positive way to our interaction with them, the way we maintain our powerful internal energy is to simply wish them well and to move on to a more enjoyable encounter. One of my favorite ways to do this is to put my hands together (praying hands style) and give a slight bow and say "best of luck to you".
When you can be kind in the face of a female negative storm you have shown that you are a steady man who cannot be brought down to her negative level. After doing this, many women will feel ashamed at their own behavior after you leave. Not that it is our goal to make her feel ashamed. That is not the case at all. It is never our focus to push someone down. Our focus is simply to not be pulled down to a less powerful energy level. For we understand that participating in the lower, negative, emotions reduces our overall attraction potential. For we become a more powerful entity and energy when we rise above the battling mentalities.
RELATED ARTICLES
Audio Program Vs. Articles