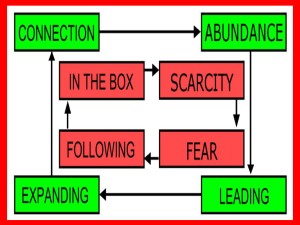 This is a cycle in which men and women both participate. It is an unhealthy cycle and it contributes to both sides getting less fulfillment and enjoyment of life. It goes something like this ..Women withhold sex and use it as a bargaining chip to get relationship or commitment. Men withhold love because they want various sexual experiences.

This cycle started with the insecurity of man. And now what he started has come back to bite him in the backside. At the core of woman and man both are very sexual beings. The main reason women seem less sexual is because of leftover remnants of when man ruled the world. When he was in charge he created laws and cultural morality standards to benefit himself and his insecurities.

The double standard as well as emotionally charged words such as "slut" and "whore" arose from this imbalance of power. Think for a moment about the energy behind calling a woman a slut and calling a man the same. When it's a woman, the accompanying feeling is often disgust, but when it is a man, it is said with a sense of humor and the feeling of "boys will be boys". But there is really no logical reason why this difference should exist. Except that weaker men become intimidated by a sexually empowered woman.

For a while these attitudes worked, somewhat, to mans benefit but as equal rights began to work their way into society, the ideas that previously worked to man's benefit began to work against him – Another of the many examples of how anything created from fear will always work against us in the end. In reality it not only worked against man but it equally worked against woman.

~ When we make decisions from fear everyone loses. ~

This brings us to our current cycle. Woman has been trained to suppress her sexual desire. Since men have not been trained to do the same, this gives woman power over the average man who is unfamiliar with the concepts of The NonGame. And because of this training some women are even unaware of their own ability to have powerful pleasurable orgasms. For this reason some women believe sex is simply a duty to be performed for the pleasure of a man.

Keep in mind we are talking about the extremes right now in order to bring to light the problems with this cycle. More and more women today are becoming more sexually empowered. We're obviously not referring to them in this article but to those who are still trapped in the cycle.

The unempowered woman has power over the unempowered man. But this always leads to the unimpressive relationship – hence the reason for so many bad marriages. Man gets drawn into these relationships because of his inability to get sex from other women. Scarcity of sex and scarcity of knowledge has forced him into these types of relationships just as scarcity of love has done the same for the woman.

If we could eliminate the scarcity cycle from our society more men and women would be free to discover their purpose in this world or to discover their greatest gifts and find ways to make a career out of helping the world with their gifts. Sex, love and connection was not meant to be such a big deal. It was not meant to be the greatest and most time consuming focus of our lives. It was meant to be a normal part of a normal life. But in this upside-down world that we have inherited, things remain upside-down.

So how do we break this cycle? First, we help women to see the reality of what they are actually participating in by choosing to remain held down by oudated cultural ideas. The reality is that as long as they allow themselves to be held down by words like "slut", "whore", etc., they are allowing themselves to be held under the antiquated thumb of male ego.

Sex is beautiful! Connection is beautiful! Our brains were created to store an abundance of beautiful memories to bring a smile to our face when we go through the files of our mind. Culture has taught us all these rules about sex. Certain types are right, certain types are wrong. Many believe that the only sex and connection that is valuable is the one until death do us part.

Because we have bought into this cycle, everything has become scarce to both man and woman. Neither can find enough of anything – sex, love, connection. Therefore in our self created lacking world many men and women accept anything that even resembles these things. Rather than finding true love or great sex each settles for whatever he or she can get. Hence the high divorce rate and multitude of unhappy relationships.

But when we begin to see life through the eyes of abundance everything changes. Beautiful moments, memories, and connections can be enjoyed without having to grasp on to them like the last morsel of food in a desolate desert. Its like I tell women, until you find the man of your dreams, always keep at least three men in your life that are each 1/3 of the man of your dreams. Enjoy each of them in whatever ways make you smile and give you great memories to cherish. Release the ones that need more than you have to offer and keep the ones who appreciate and enjoy their time with you. This is win-win. We want everyone involved to be happy. And those that cannot should be allowed to seek out their own version of happiness or unfortunately, unhappiness if that is the only path they can handle. We cannot choose for others, each must choose for themselves.

The rules for women are the same as the rules for men. Create your own life. Live true to your own desires. Embrace your choices completely. When you embrace and approve of yourself the world loses any power they previously had over you.

The scarcity mindset has been very useful to big business. The more that we don't allow ourselves to enjoy the free and simple pleasures of life , the more empty we feel. And the more empty we feel the more we try to fill that emptiness with Cosmetics, food, fad diets, remedies for baldness, a bigger house, a fancier car, etc..

We were meant for abundance! We were meant to enjoy the simple pleasures of laughing and connecting with one another. The path of abundance will bring you every good thing you can ever imagine in life. Every memory you create that brings a smile to your face is a joy investment. And every joy investment increases your overall attractiveness potential. Which draws more high quality people to you.

So our greatest desires are not fulfilled by holding our breath and waiting for a perfect one in a perfect future moment. All future moments are created by what you do RIGHT NOW, by how you cherish RIGHT NOW, by the beautiful memories you create RIGHT NOW.

Connection is the key. And finding out how to get everything you want without deception is the path. For when deception is involved, we tend to avoid the person we deceived. This leaves us forever wandering a lonely path, forever in search of the next victim. But when we find the win-win methodology there are no victims. And our circle of connections keeps growing. And if we ever do want to end up with one very special person, that person will come out of an abundance of choices rather than the forever-energy-draining method of trying to put all our energy into one person at a time.

So the cycle begins to fall apart when women stop using sex as a bargaining chip for love. And when men throw out the double standard and retire the suppressive words like "slut" and "whore" – The same words that make sex so scarce today.

The thought that Sex can be traded for Love is a fallacy. Sex can be traded to keep weak men close by but cannot be traded for love. Love is an internal quality which is a product of connection and trust but it is equally a product of admiration. Admiration is attained when you pull yourself out from under the suppressing thumb of culture and begin to make your own rules according to your own desires. Or to put it another way, when you insist that your life will be filled with joyful moments and you will not allow anyone to stop you from living the life you choose.

Perhaps this article helps you to see why the Nongame does not need to trick anyone. At its core, it is actually an attempt to put sanity and joy into an insane and unnecessarily anxiety ridden society. We don't want to trick anyone. We just want them to see the light of how life can be more full of joyful moments and beautiful experiences. And when we as men view our journey in such a manner, an integrity begins to fill our being. And sincerity begins to form on our expressions simply because we are sincere. We truly believe that the world is made better by all of us finding more joy and more connecting moments. And it is from this root of thought and intention that The NonGame Audio Program was created. Win-win not win-lose.

Click here to learn more about The NonGame Audio Program.
RELATED ARTICLES
Audio Program Vs. Articles